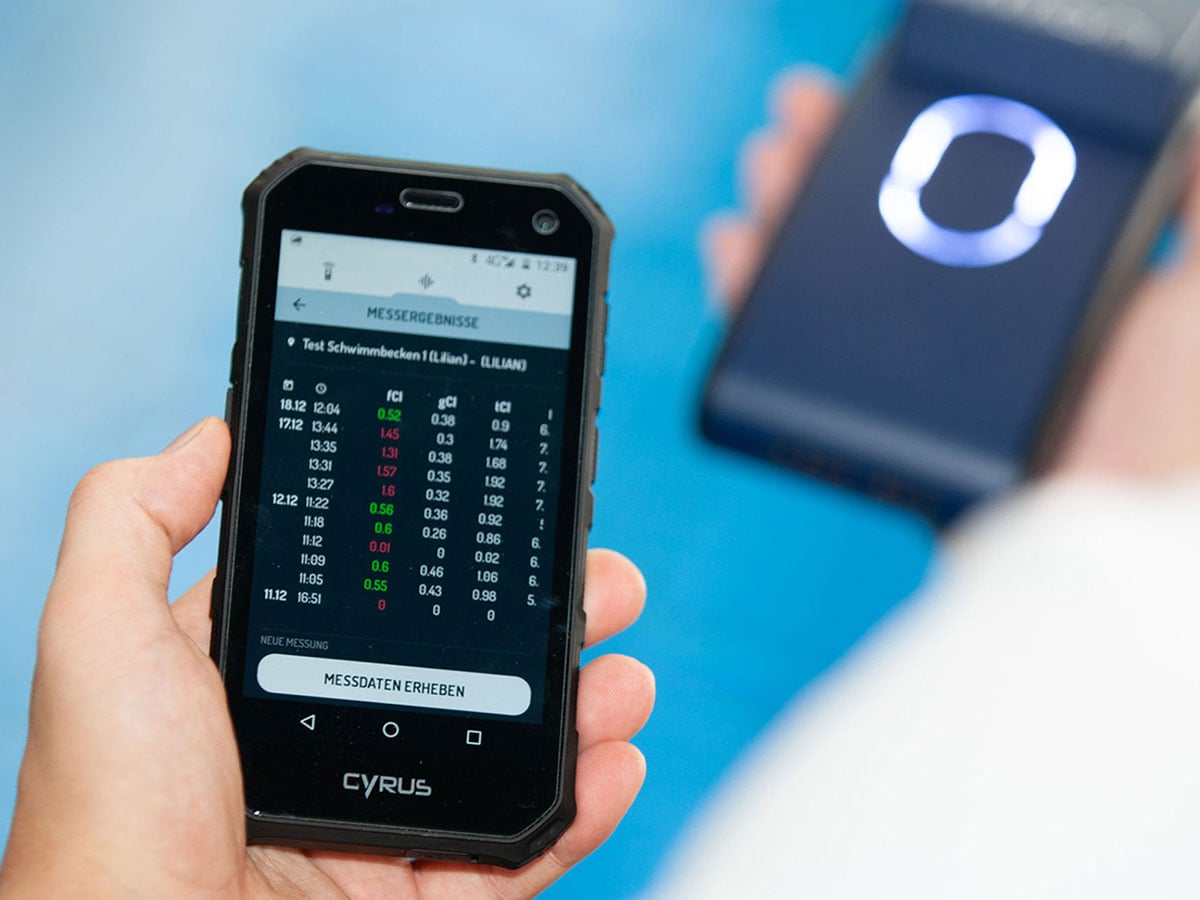 App
Lilian Labs GmbH
Revolutionary tools for water quality assurance
The revolutionary "LILIAN"
Pools and SPAs can be tested in seconds. At the push of a button, the easy-to-handle wireless device scans the water and measures the contained substances, such as pH, chlorine and bromine values, for instance.
Our app & cloud solution complete the picture
And this is where we Mobil Macher come in: The LILIAN sends the measurement data via Bluetooth to the LILIAN App, which displays the measurement results and sends them to the LILIAN Manager – a modern water monitoring dashboard with which pool operators can always keep an eye on all measured values from anywhere. If a previously defined limit is exceeded, the responsible persons are informed directly via push or e-mail notifications, which allows for an ultra-fast problem handling. The entire LILIAN system can assure water quality for individual favcilities or throughout an entire chain of facilities. Both, app and dashboard, were developed by us.
Effective employees via personalization
In addition to the immense time savings in measurements, up to 90 percent compared to previous measurement methods, the LILIAN system has other revolutionary advantages: It is a contemporary and transparent water management system that eliminates the need for employees to come into contact with chemicals when operating it. By personalizing the app, the measurement process is automatically tied to the employee taking the measurement, which reduces the risk of tampering towards 0 percent. Every measurement is stored immediately in the digital cloud. Through their personal dashboard, the "Lilian Manager", swimming pool operators can identify problems at an early stage and thus control water treatment and the use of chlorine more actively and efficiently.
Marketing website for Lilian Labs
Since the early development phase of the LILIAN system, we Mobil Macher have been the digital partner at the side of Lilian Labs GmbH. In addition to the LILIAN App and the LILIAN Manager, we have also built a marketing website for Lilian Labs to convince customers of the benefits of the LILIAN system.