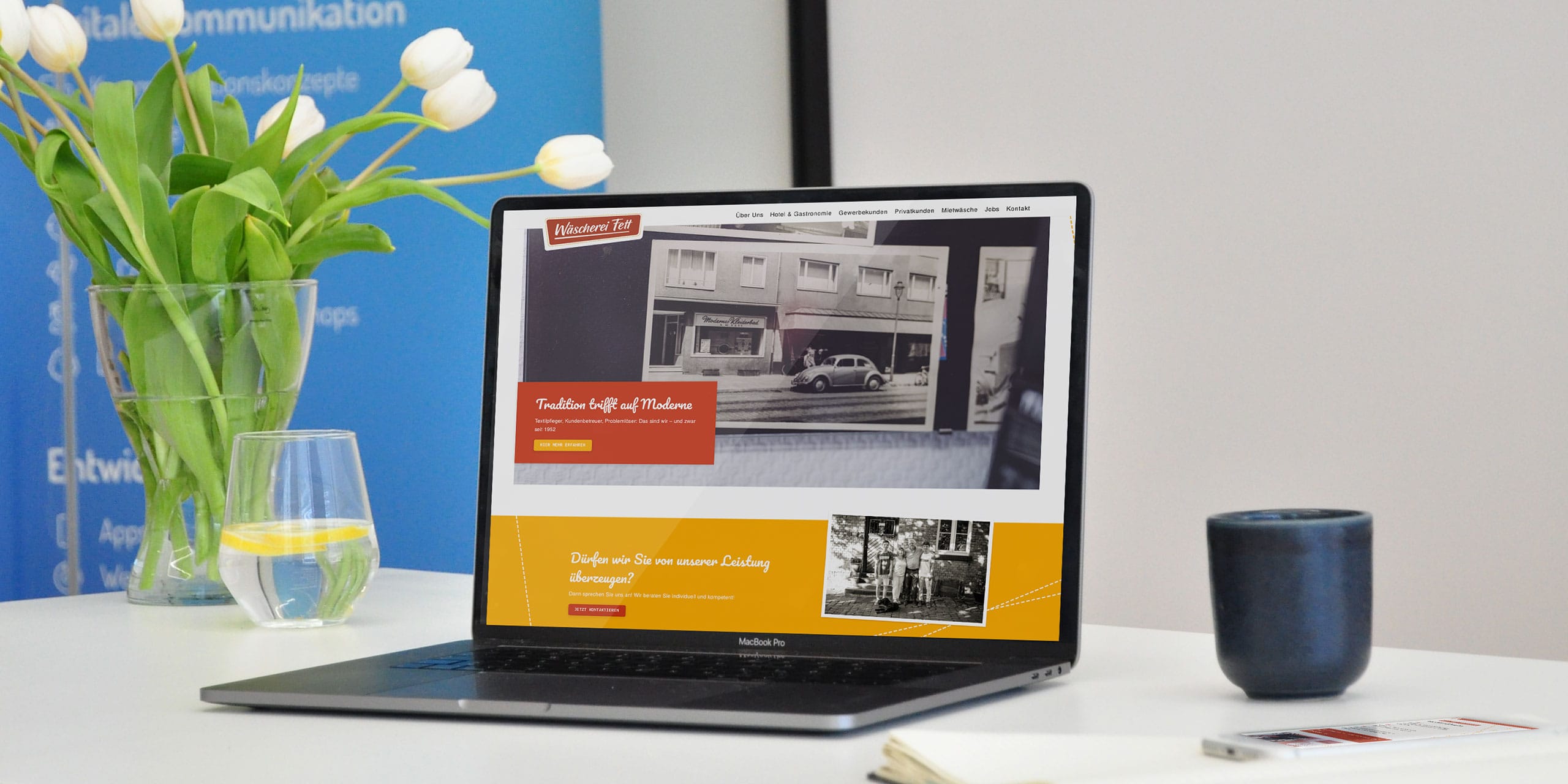 Website
Fett Laundry Service
Modern website for a traditional craft company
Background & goals
The website of 'Fett Laundry Services' is one of our projects in the service sector and a wonderful example of the significant benefits that a traditional service company can gain from a contemporary online solution.
As a second-generation family business, 'Fett Laundry Services' has been operating successfully in the Rhine-Ruhr-Region for almost 70 years. The laundry and dry-cleaning customers range from hotel & catering businesses, commercial customers and private customers to clients of laundry rental and leasing. "Fett" is particularly appreciated for its reliability, its flexible customer service and also its resource and environmentally friendly cleaning processes.
In order to provide their multi-faceted clientele the best service possible at all times, a digital solution is required. Due to the fact that more than 50% of all website visits now come from mobile devices and that customers should be offered convenient access to the company's information from any device, a mobile-optimized website crucial. As a service company, 'Fett' also faces the challenge of finding qualified staff. For this very reason, an attractive appearance on the web was necessary to reach this target group and stand out from the competition.
Die Mobil Macher-Lösung
Together with the communication designers from 'Lyndgrun' and in close coordination with 'Fett Laundry Services', we Mobil Macher have developed a user-friendly website that expresses the tradition of 'Fett' in a modern, digital presence. The clear structuring of information, unique and attractive designs, appealing images and omnipresent call-to-action buttons guide the customer through the website and convince them of the benefits that 'Fett' offers.
We thank you for the very pleasant cooperation & wish 'Fett Laundry Service' continued success!